Please email our Adoption Coordinator if you would like more information about the cats featured on this page. To see the other wonderful cats we have available for adoption, visit our adoption pages on Adopt A Pet and Petfinder.
RASCAL
This big beautiful long-haired boy likes to nuzzle your ankles, loves to be petted, play with toys, and lay in the sun... READ MORE...
FREDDIE
You are nominated for a Freddie!

Freddie is a gorgeous hunk of love, weighing in at 17 lbs, which means there is more of him to love! Freddie loves to play and will talk to anyone who cares to listen. He enjoys being petted and... READ MORE...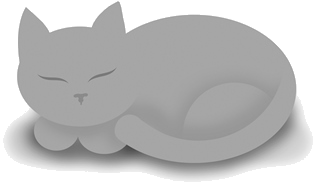 A cat is just a bundle of purr.